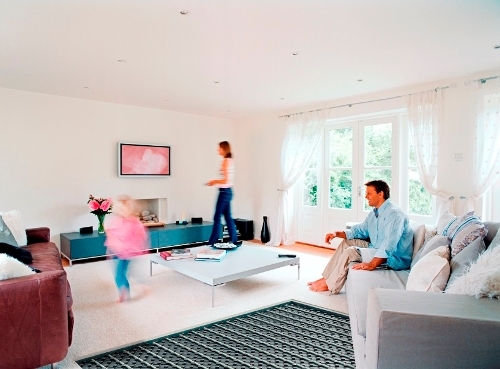 BEAMA underfloor members
Why you should use a BEAMA Underfloor Member...
BEAMA underfloor heating members have to complete a lengthy membership process that helps to ensure that:
The components supplied meet the relevant European and British standards, comply with testing regimes, and have been produced in a quality assured factory to help traceability.
That systems are designed and specified according to the latest updates to the core European standard EN 1264 and the current building regulations and compliance codes.
That systems and components have robust warranties / guarantees that are either insurance backed or are provided by large well-financed businesses.
BEAMA members can determine the best system for individual projects across a range of design parameters.
While membership of BEAMA does not guarantee a members work, people find it reassuring to know that BEAMA members have to have successfully trade in the sector for at least two years before they can join.
Below is a list of the BEAMA underfloor members
| | |
| --- | --- |
| | Controls - Supply Components - Systems (whole) |
| | Controls - Supply Components |
| | Controls - Supply Components |
| | Supply Components |
| | Supply Components |
| | Supply Components |
| | Controls - Supply Components - Systems (whole) |
| | Controls - Supply Components - Systems (whole) |
| | Supply Components - Systems (whole)- Design - Controls |
| | Design - Controls - Installation - Supply Components - Systems (whole) |
| | Controls - Supply Components - Systems (whole) |
| | Controls - Installation - Supply Components - Systems (whole) |
| | Controls - Supply Components - Systems (whole) |
| | Supply Components |
| | Design - Controls - Supply Components - Systems (whole) |
| | Supply Components |
| | Supply Components |
| | Design - Controls - Supply Components - Systems (whole) |
| | Design - Installation |
| | Controls - Supply Components - Systems (whole) |
| | Controls - Supply Components - Systems (whole) |
| | Supply Components |
| | Controls - - Supply Components - Systems (whole) |
| | Supply Components |