Product lists - ventilation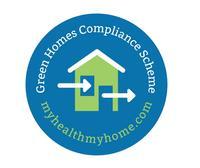 Ventilation manufacturers have created the Green Homes Compliance Scheme to help installers identify products that will meet the Building Regulations requirements and deliver effective ventilation.
It is important that an extract fan will remove air at a defined rate when installed – overcoming any resistance to air-flow from ducts or grilles etc.
A list of compliant products can be downloaded from this page.
Selecting and installing products listed here will ensure you overcome any potential problems that could occur as a result of increasing the airtightness of the dwelling.
Further details on ventilation compliance when insulation is installed as part of the Green Homes Grant Scheme can be found here.