Water Safety & Hygiene
BEAMA's Water Safety & Hygiene group represents the commercial brassware industry. Members' products provide safe, hygienic and economic water storage and distribution in sectors including healthcare, education, sport and leisure, military and commercial properties.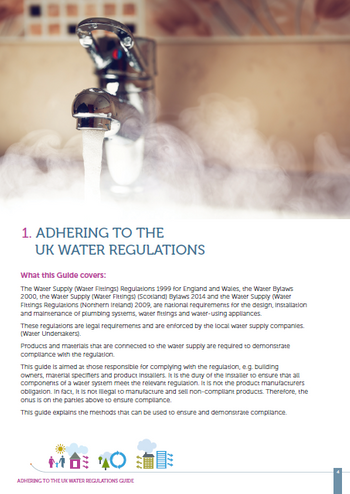 The group raises awareness and provides education on the selection, installation, maintenance and use of commercial brassware products. Part of the BEAMA trade association, this new group has incorporated the BEAMA TMVA (Thermostatic Mixing Valve Association). Its title reflects a broader product scope that now includes a wider range of valves and other products,enabling a shift of focus from point of discharge solutions to a system approach.
The group aims to improve understanding of products and their place in water distribution systems, encouraging a
practical approach to water safety and hygiene.
BEAMA encourages an industry focus on:
The right product – compliant and suitable for the installation
Best practice installation & maintenance – following manufacturers' instructions and industry guidance
A holistic approach to Water Safety & Hygiene – ensuring all parts of a system are addressed