Careers at BEAMA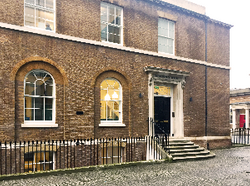 Working for BEAMA offers a great opportunity for career progression and development in a highly innovative industry. As a trade association we work with leading multinationals and UK SMEs and start ups on a huge range of technical, policy, regulatory and trade issues.
The BEAMA team are at the heart of the Net Zero transition and now, more than ever, it is a really exciting time to work in the energy industry, working directly with manufacturers to help them decarbonise industrial operations as well as creating new market opportunities for low carbon industrial products.
We pride ourselves in having a breadth of talent and skills within the BEAMA team, employing engineers, sector experts, marketing professionals, policy and external affairs experts to provide a holistic service to our membership.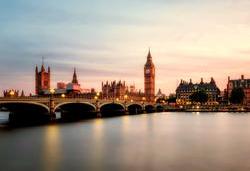 Contact the BEAMA team if you are interested in a career at BEAMA and to apply for a current vacancy
| | |
| --- | --- |
| Being the new Digital & Technology Manager at BEAMA has introduced me to some unfamiliar technical sector areas, it is exciting to be learning about new things, meeting fresh challenges. The best thing about working at BEAMA is the people, awesome colleagues & amazing members, the way we all interact and support each other as one, as an organization. A typical BEAMA day always touches on collaboration, I can ask any (silly) question, approach, and involve anyone to find the best solutions. I love to be constantly developing & continually challenged, working at BEAMA pushes me further while providing the support I need to be successful. It is fabulous to be part of a team that continually rises to meet industry challenges & pushes the boundaries to earn such a prestigious reputation | I have worked with BEAMA for the past 12 years of my career, now that I work for BEAMA I am now able to take that passion for Products standards, Legislation & the digital agenda & share this with the members with an aim to improve safety & drive forward standards & practices for the electrical sector. Working for a trade association such as BEAMA and its membership is very rewarding when guides are published for public consumption & well received, standards are improved and training /education is provided. The team at BEAMA, as mentioned to all my friends and family have been very welcoming & supportive in my transition from manufacturing to a trade association. I feel like part of a family & we all have the same goals and ambitions. |
I've worked at BEAMA since 2011 and have progressed through a variety of roles since then before becoming Policy Manager. That has allowed me to learn a lot about the industry, which I didn't know too much about before joining BEAMA, and combine that understanding with my previous education. I value working as part of a relatively small company because you get to know everyone well and see how the organisation is run, and be responsible for your part. Yet I also get to work with a large number of colleagues from our member companies, often at a senior level. It's an enjoyable challenge to deal with all sorts of organisations and people outside of the BEAMA community, including collaborating with other associations, promoting our views to Government or talking to people at events.