Installer resources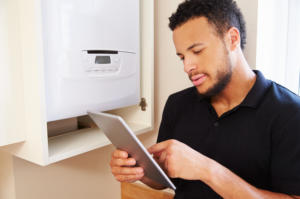 The consensus in the heating industry seems to be that people get work done on their home's heating system only in "distressed" situations, such as a boiler breakdown, or when other significant changes to the home mean that the heating needs to be altered or extended. There is some evidence to support this view, in particular a government funded study back in 2013 confirmed that over 70% of heating work could be attributed to these two main reasons. However, the results of this study also showed that around a quarter of homeowners didn't mention boiler breakdown or home renovation as the most important reason for replacing their heating system. In fact they had quite a diverse range of reasons, including high heating bills; difficulties in controlling the temperature in different rooms; the system not heating the home or water quickly enough.
It's interesting that many of these problems could be solved by improving other elements of the heating system, particularly the controls. This is where the installer can be a vital source of information and help to the home owner. There are many occasions when installers interact with customers, for example when servicing their boiler, and when they could potentially ask about the level of satisfaction with the heating and hot water system. Where customers are experiencing problems or just poor levels of satisfaction with their system, the installer is well positioned to propose ways to improve it that don't require a whole new system or a great deal of expense.
Clearly there are benefits to the installer through getting additional work, but this is not about trying to sell something extra that people don't really want. The desire for warmth and comfort is fundamental to people's sense of well being and, when you listen to people speaking about their heating systems, they often see areas for improvement themselves, but without really knowing what they can do about it. This is where the expertise of the installer can really come to the fore.
As a first step it's worth checking to see if some of the basic controls are missing from the home such as a room thermostat or TRVs, if so the heating system will not be as efficient as it could be. Given that around 5.5 million homes don't have a room thermostat it's something that installers should keep an eye out for when servicing a boiler or doing other work on a heating system. A wireless room thermostat will also eliminate potential disruption to the home interior and decorations and this simple addition could save the customer £120 per year off their heating bill.
Adding TRVs onto an existing system may seem an expensive option given the need to drain down the system, but the savings can be worth it. When a system is already drained down it would be a good idea to take the opportunity to install TRVs and secure the benefits they offer for a relatively low cost. This is also true for the replacement of individual radiators where a TRV should be added under the building regulations. Adding TRVs to a system could provide a saving of £280 per year on the heating bill and there are over 8 million homes in the UK without them.
Even if the full set of controls are there, it's worth looking at the existing controls and asking the home owner if they are happy with those they have. This could reveal that replacing the existing controls would be a significant step to help them manage their energy use, simply by being more in tune with their own preferences and lifestyle. For example, programmers with a boost function can make a real difference where people currently switch the hot water on manually and then forget to turn it off. There are also real benefits from replacing older mechanical room thermostats with a modern electronic room thermostat that offer much closer control.
Finally, we should not forget that the way a householder uses their heating and hot water controls can have a major effect on their overall fuel bills. This should be seen as an opportunity to develop customer relationships by ensuring that they are comfortable with using their controls, whether new or existing.
Recommending improvements to controls offers real benefits to your customers and it should help to build long term relationships with them as they benefit from lower fuel bills and a more comfortable home. The resources on these pages should be helpful in this.