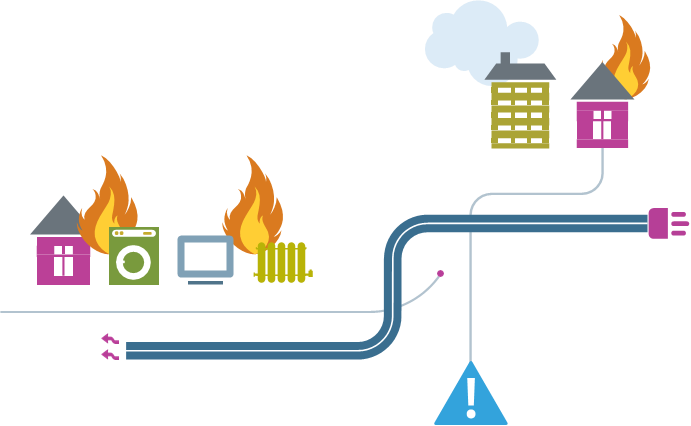 Resource Library

Compliance
Providing compliant products and systems within the electrotechnical industry has become an increasingly complex and costly challenge to manufacturers. Historically the only requirement was for the product or system to meet the requirements of the appropriate British Standard (BS) and it was perfectly acceptable for this to be self-certified by the manufacturer of the product or system.
Now, although it is still a fundamental pre-requisite to meet the requirements of the locally applicable Standard, there is also the need to satisfy the requirements of a growing number of legislative requirements as initiated by the European Commission and subsequently transposed into UK law.
Examples of European Commission influenced legislation fall into the following categories:
Environmental
WEEE Directive (Waste Electrical and Electronic Equipment),
RoHS Directive (Restriction of Hazardous Substances),
REACH (Registration, Evaluation, Authorisation and Restriction of Chemicals),
Product Safety
LVD (Low Voltage Directive),
CPR (Construction Products Regulation),
GPSD (General Product Safety Directive),
EMC (Electromagnetic Compatibility).
Energy Performance
Eco-design,
EPBD (Energy Performance of Buildings Directive),
ERPD (Energy Related Products Directive).
Across the scope of BEAMA member products and systems, there are almost an infinite mix of requirements when it comes to defining the specific meaning of the product or system being "fully compliant". While the requirements of the relevant Standard may be obvious, other relevant legislative requirements can be far less obvious.
Non-compliance comes in many forms, from intentional deception in claims made for a product's performance to enhance its "marketability" to inadvertent absence of information on the product. The risks and consequences associated with these products can be wide-reaching and include:
Injury or death of persons (possibly leading to legal action, fines or imprisonment),
Damage to property,
Loss of business (ranging from an individual customer to an entire business),
Damage to reputation (for selling or installing a product that has failed),
Commercial implications (the cost of replacing the failed product),
Inconvenience (due to lack of performance and/or reliability).
While compromising safety, environmental, energy performance and reliability requirements, these products also create an unfair market situation that disadvantages legitimate (compliant) manufacturers and could have a negative impact on future investment in innovation and the standardisation process.
Many within the industry believe that Market Surveillance Authorities (Trading Standards, Health & Safety Executive, Office for Product Safety & Standards) should uncover non-compliant products and systems, but due to a series of severe cut backs in resources, there is limited capacity to be proactive within this market sector. This presents significant challenges to manufacturers in terms of deciding which pieces of legislation are applicable to their business and how to go about establishing, demonstrating and maintaining compliance. BEAMA's aim is to develop a compliance services model that will provide assistance with advice, surveillance, testing, certification, proportionate enforcement (where applicable) and more importantly help give confidence back to the market.