Buyer's guides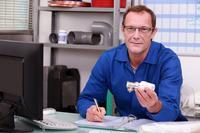 Choosing heating controls is not straightforward. Highly sophisticated products that deliver significant energy savings can sometimes be difficult to differentiate from more basic alternatives. The downloadable buyer's guides on this page will help householders and installers identify specific heating control products that will deliver better savings and, in some cases, may be a required specification to comply with regulatory standards.
Products detailed are manufactured by members of the BEAMA Heating Controls group, who you can rely on to be committed to high standards and producing quality products. The lists include links to manufacturer's details where you will find information on additional functionality that might be available within individual control products
The following guides are available:
Advanced room thermostats
These are a great way to improve the energy efficiency of your heating system – particularly since they do this without any need for user interaction. They replace your current room thermostat and communicate with the boiler in a more sophisticated way (rather than the traditional on/off) which leads to more stable control of room temperature and less fuel being used to maintain comfort.
There are three types of product on this list:
Advanced thermostat with load compensation and direct boiler communication (ErP Class V)
Advanced thermostat with weather compensation and direct boiler communication (ErP Class VI)
Advanced thermostat with on/off load compensation
Your installer can advise you on which of these is most suitable based on the make and age of your boiler.
Smart thermostats (compatible with Boiler Plus definition)
Another option is to replace your room thermostat with a smart thermostat, which adds extra functionality so that the operation of your heating more closely matches your lifestyle. This is most specifically through remote control (e.g. through a mobile phone app) and can also include some form of occupancy detection.
The products on this list are compatible with the definition in the 2018 Building Regulations Compliance Guide (known as a 'Boiler Plus' option) and include automation and optimisation functions. Smart thermostats can also be 'advanced room thermostats' (see above) in terms of how they control the boiler.
Delayed start thermostat
These products are specifically mentioned under the Green Homes Grant scheme. A room thermostat with delayed start will delay the set starting time for space heating according to the temperature measured inside or outside the building. This can save money by reducing the time that the heating is on, particularly on more temperate days.
This function tends to be included in advanced and smart thermostats.
Thermostatic radiator valves (TRVs)
Adding TRVs to your radiators allows each room to be set at a temperature to suit the occupants, or lower if not used regularly. They prevent the room from overheating and stop the boiler from heating a room that is already warm (even responding to winter sunshine).
Smart/connected TRVs
While these perform essentially the same function as standard TRVs, they provide additional controllability by allowing you to set the temperature in each room from a central point and allowing each room to have different temperatures at different times throughout the day. Some smart TRVs will also automatically sense whether a room is occupied and adjust the temperature of that room accordingly.