Export Support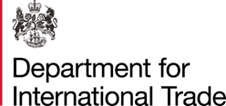 Through DIT and nominated Accredited Trade Organisations (ATO), the Government offers extensive support to businesses wishing to exhibit and/or export to overseas markets. Particular emphasis is directed towards SME exporters with grants available at various levels depending on whether exhibiting in high growth markets and first timer status.
BEAMA (an ATO for the electrotechnical sector) can offer exhibitor grants for oversea shows. We also signpost to trusted freight forwarding service and offer bespoke advice on exhibition stand design and build. If you would like further information contact exhibitions@beama.org.uk.
DIT international trade services for exporters
Department of International Trade provide a range of expert international trade services and practical support to UK-based companies who want to grow their business overseas.
Follow the links below to find out more.
Export services range from free online information and overseas support to International Trade Advisers and bespoke exporting strategies
DIT's International Trade Advisor network
UKTI provide FREE advice to help grow all business internationally in any country or industry sector.
Overseas Market Introduction Service
If you're looking to supplement your international market research, gain insight and build your contacts you'll benefit from the overseas Market Introduction Service
Passport to Export, Gateway to Global Growth and OMIS
UKIT's passport to export service is an export assessment and support programme for small and medium-sized enterprises (SME) It provides new or inexperienced exporters with training and planning and support to grow their businesses overseas.
The UKTI Webinar service runs hundreds of free hour long internet events covering topics, sectors and countries around the world, helping you shape your export plan