OUR KEY POLICY OBJECTIVES
Longer-term discussion focus on the overall fuel mix – whether there will be increased electrification (taking advantage of a lower-carbon energy supply and renewable heating technologies), wider rollout of early-stage fuels such as hydrogen and biofuels, or, as seems most likely, a mixture of all. On the back of European Directives the Government needs to reduce emissions from new homes. We also know that natural gas boilers will continue to fuel the majority of homes for decades to come, so improving those systems is also important. Changes to the electricity system, with electrification of transport and wider availability of storage, present opportunities and challenges for heating.
In the shorter term, our focus is on Government plans to ban high-carbon fossil fuels from off-gas grid properties (about 15% of the total) and requirements to review the future of policies like the RHI and Building Regulations. Heat policy needs to consider the impact on consumers, considering energy affordability and security in the shorter term.
To engage on our work for heat please contact BEAMA Policy Manager [email protected]
Heat
Heating for buildings and industry is responsible for around 32% of all UK emissions, according to the Government's Clean Growth Strategy published in 2017. This strategy, as well as laying out the context of UK emissions, commits the Government to decarbonising heating in the short and long term, with an aim for near complete decarbonisation by 2050. Since then, BEIS has been asking industry for views on the best way to meet the challenge. The Committee on Climate Change estimates the necessary changes will cost around 0.7% of UK GDP, so this is a significant piece of work not just for BEAMA members but the country as a whole.
BEAMA is heavily involved in industry-Government review processes as we provide our insight and research into how our members' products and services contribute to decarbonisation – with affordable, comfortable and secure heating supply – in the short and long term. We maintain a focus on technical and product-specific issues as well as wider changes to technologies and market design.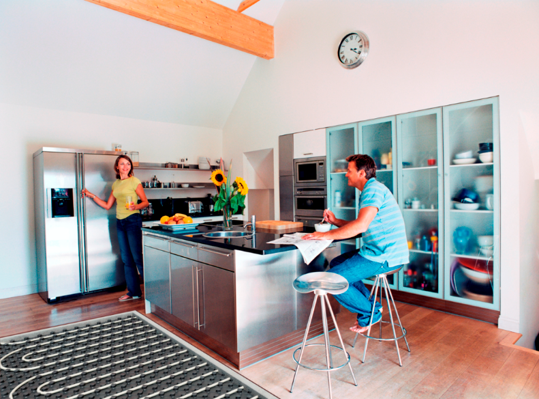 Contact Head of Policy [email protected].