OUR KEY POLICY OBJECTIVES
Working with our EU trade associations we are also able to track important developments for our industry relating to trade. This has included the adverse effects on steel-using industries as a result of the U.S steel tariffs and safeguarding issues in the EU, as well as making inputs through our membership of the Trade Policy group at Orgalim (European Technology Industries association) to ongoing work on EU trade deals, trade defence measures and lobbying to support the continuance and development of the WTO. Our input to DIT on these issues directly for UK industry is growing and will increase significantly in years to come.
BEAMA will be working closely with UK Government and our EU trade associations during any following negotiation relating to Brexit on future trading relationships with the EU and other countries, ensuring our members best interests are represented in these important debates.
Exhibitions and trade
BEAMA works closely with the Department for International Trade (DIT) and we support key international trade shows as a delivery partner with DIT. In the past few years these have included:
Middle East Electricity - Dubai
ELECRAMA - India
European Utility Week
Every year we host the UK Pavilion at Middle East Electricity, one of the key export markets for our industry and a show we continue to support year after year. For more information please see our events page here and contact BEAMA Marketing Manager [email protected]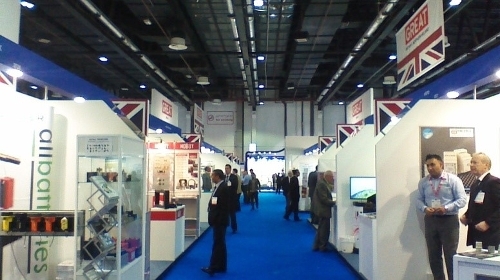 As well as supporting the industry at trade shows we work with DIT to explore new export markets and planned trade missions to countries of interest with industry. At the moment we are still exploring opportunities in India, parts of Africa and South America. We host and participate in roundtables in the UK with delegations also visiting the UK with specific interests in our sectors.