OUR KEY POLICY OBJECTIVES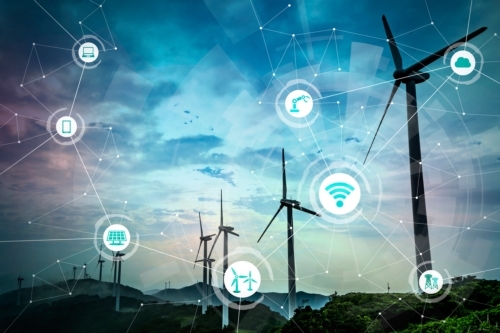 Energy
BEAMA represents the full breadth of the supply chain for the supply of energy into buildings. A key focus for our work is therefore on the transformative change the energy sector is currently experiencing. BEAMA are fully behind the development of a flexible energy system, that allows for the effective integration and management of decentralised generation, storage, Electric Vehicles and electric and hybrid heating and hot water systems. Our work focuses heavily on enabling the transformative change required to enable a flexible energy system, and we are working closely with BEIS, Ofgem and other UK trade associations to achieve this outcome.
As a body that represents the lifeblood of energy technology innovation we understand the next phase of market transformation for wide scale deployment of low carbon solutions by 2050 will only occur if we apply innovation to the design of our markets and the way we engage with consumers, aswell as new devices. We currently have plenty of pilot studies and knowledge across the UK, but regulatory and policy constraints are slowing down our progress towards the mass rollout of these solutions, and ultimately the de-carbonisation of the energy system in the UK. This is compounded by poorly co-ordinated market design which fails to bring 'the actors' and 'the enablers' together within a functional structure to optimise our energy system through financial measures, energy services, data management and investment planning.
BEAMA are closely following and working with Government and Industry to implement the actions within the UK Smart Flexibility Plan. Here we are closely involved in deliverables associated with standards and policy for smart appliances, EV charging infrastructure, data and pricing.
We are doing a lot of work to further this discussion and would welcome stakeholders and companies working in this sector to contact BEAMA to discuss if you can engage in this exciting work.
Contact BEAMA Head of Policy [email protected].