OUR KEY POLICY OBJECTIVES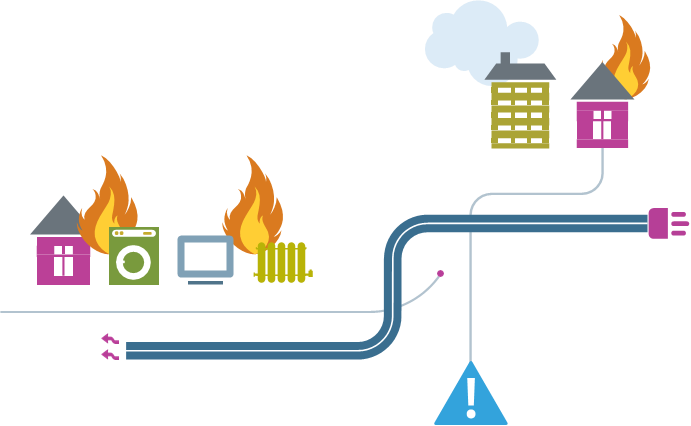 Electrical Safety
BEAMA continues to be the industry mainstay for improvements in electrical safety, in the UK and beyond. Our standardisation and communications work helps to ensure the safety of products, educates the supply chain, and improves practices across the industry. Our active projects on compliance and anti-counterfeiting directly improve the safety of products on the market.
In the last two years we have seen a greater political and public attention on safety, unfortunately partly driven by tragic events. While continuing to push our consistent longstanding messages, we are now seeing proposals for legislative and market changes on the back of the Hackitt Review. We are proactively working with members and communicating to Government directly and as part of stakeholder groups.
The forthcoming introduction of mandatory electrical inspections in rented homes is one concrete recent step taken by policymakers, while the need for systemic change called for by Dame Hackitt has been accepted by Government. We can therefore expect to see measures to improve traceability of products, clearer product information, better market surveillance, and possibly more testing requirements. BEAMA is already forming proposals on how best to meet these aims.
To engage in our work on electrical safety please contact BEAMA Head of Policy [email protected]