NET-ZERO BY DESIGN REPORT
10 September 2019
BEAMA, led by our members, has set our commitment to deliver the net-zero by 2050 target. The success of this target is dependent on industry and businesses adapting to stable and effective regulation, ensuring the appropriate investment signals in the market.
As outlined in the Committee on Climate Change Net Zero report, the target is feasible because the technology is available and understood, but these can only be implemented with strong leadership from Government.
In this report we outline areas where we believe ambition is lacking and there is the need for urgent action – whether that's regulation, policy, standards or market design and incentives.
Technology is a key enabler for our low carbon future, and there is great potential for the UK to be seen as a leader in innovation and new technology markets for smart flexible energy systems. As the first major economy in the world to set this target in law, we need to harness the opportunity for growth in the UK economy from this. UK leadership is a significant theme within the Committee on Climate Change recommendations, and we hope this theme will be continued to be applied to domestic industries. BEAMA sees huge potential for the industry and growth in trade opportunities stemming from the transition to net-zero, and in the lead up to COP26 we would like to start work now to gain momentum in the UK market for our transition to net-zero.
The current investment landscape for our sector is however wavering, at a time when we should be seeing a dramatic increase in the deployment of low carbon technologies. In this report we highlight the limitations today for inward investment and export, and how as industry and Government we can tackle this together, and de-risk the energy market for businesses in the UK looking to invest in green, low carbon technologies.
This is an ongoing campaign and we invite all interested stakeholders to engage with us on social media, or directly. For more information please email BEAMA Director of Policy and Marketing [email protected]
Follow us on….
LinkedIn on the account BEAMA Ltd and on Twitter on the account @BEAMAUK, with the hashtag #BEAMAnetzero to get the latest news.
---
Thank you to our report sponsors, to find out more information about the sponsoring companies please see below:
---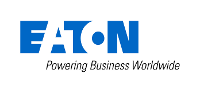 Eaton is a power management company with 2018 sales of $21.6 billion. We provide energy-efficient solutions that help our customers effectively manage electrical, hydraulic and mechanical power more efficiently, safely and sustainably. Eaton is dedicated to improving the quality of life and the environment through the use of power management technologies and services. Eaton has approximately 99,000 employees and sells products to customers in more than 175 countries.
---

Glen Dimplex Heating & Ventilation are dedicated to the design and development of sustainable heating, cooling, ventilation and hot water products and systems for both commercial and residential settings. We believe the future of HVAC lies in product innovation which contributes to a sustainable, zero carbon future, and we are devoted to continual investment in low carbon technologies.
Our extensive product portfolio spans from the Edel Hot Water Heat Pump and Mechanical Ventilation and Heat Recovery, through to the Zeroth Energy System and a range of HVAC emitters that all support comfortable, sustainable living.
Glen Dimplex is an active member of BEAMA and multiple other industry associations across Europe and we are proud to do our part in the creation of a more comfortable, efficient future for everyone.
---

Legrand is the global specialist in electrical and digital building infrastructures, offering high-value-added products and solutions for commercial, residential and industrial buildings. In the UK the business is organised into six business units: cable management; power distribution; wiring devices; assisted living & healthcare; digital infrastructures; and energy controls. We manufacture approximately 80% of the products we sell in the UK, which means we have local expertise in research and development, design, production and technical support.
At Legrand, we are committed to regularly improving the way we operate to ensure our manufacturing processes and practices are sustainable and reduce our impact on the environment. As part of Legrand's commitment to help to improve efficiency and reduce carbon we have launched an energy efficiency programme. This programme offers a set of solutions covering all of a building's electrical and digital infrastructure. From lighting control to green transformers and high efficiency busbar, we have a broad range of energy efficiency products and can advise on the best approach to ensure that businesses reach efficiency goals.
For specifiers and those working throughout the construction industry, understanding the importance of efficiency in buildings is a vital part of day-to-day operations. However, keeping abreast of all the available products and potential payback can be difficult and often requires phased implementation. Legrand's customer centric approach is designed to meet the demands of today and facilitate the objectives of the future, arming specifiers with the information they need to find the right solutions for a project.
---

Vaillant UK are proud to be part of the world wide heating and hot water corporation Vaillant Group who has presence in over 20 countries with national sales companies, and exports to more than 60 states.
The Vaillant Group is an international family-owned company with a heritage of more than 141 years in providing customers with energy-saving and easy to operate solutions for heating, cooling and hot water.
In its core business of heating technologies the company is the second-largest European manufacturer in this sector. In addition, the Vaillant Group is also active in ventilation and air-conditioning technology markets.
The company develops and manufactures its products and services at sites in the United Kingdom as well as Germany, France, Spain, Italy, Slovakia, Turkey and China.
The Vaillant Group has a growing focus on products and systems that use renewable energy. There is a growing demand for these products across Europe, and the focus of the Group in this area relates strongly to heat pumps, which utilise the heat from the earth or the ambient air, and solar thermal systems. The development of Hybrid systems which combine renewable energies with heating appliances to create highly efficient and intelligent systems, is also a key focus area for the business.
As one of the world's leading manufacturers of environment-friendly heating and air-conditioning technology, sustainability plays an integral role in the Vaillant Group's activities. Home and world climate are inseparable and modern heating technology can today make an important contribution to achieving climate protection targets. In the UK alone, replacing an old heating system with a new high efficiency boiler can save more than 30 % of energy a year, and reduce CO2 emissions by a corresponding 30%. Sustainable heating is central to the Vaillant Group and its operation.