Dr Howard Porter, BEAMA CEO felt that the Budget measures announced today were a first step towards the delivery of low carbon solutions for consumers and businesses. However much more could have been announced and we wait for follow up announcements which will take the low carbon journey further and quicker.
BEAMA has reviewed the Chancellor's statement and supporting documents and highlighted positives, negatives and issues not addressed:
Positives
Given that the carbon content of electricity is far lower than in previous years, measures to address the climate change levies on electricity generation that effectively penalise lower carbon energy were definitely needed. However, the Government announced it will only freeze levies on electricity, when BEAMA believes a cut in levies would have a larger impact on decarbonisation. A promised review on carbon pricing in 2020 will be important.
Included within the budget document, though not in the verbal statement from the Chancellor, the Domestic RHI will be extended until 31st March 2022. We will also see £10m extra for designing policies to meet net-zero – this should include behavioural analysis to understand the likely takeup and reaction among consumers. Furthermore £100m funding from 2022 to give grants for heat pumps (and biomass boilers) will help consumers access low carbon heat.
Funding for rapid charging of £500m over the next five years is welcome, though not a significant change to previously announced plans. Grants for plug-in vehicles have been extended to 2022-23.
Further funding for innovation and R&D projects are welcome, including for EVs, and it makes sense that these are delivered jointly between Government and industry. However, the design and reach of these projects is crucial, ensuring that all companies have a fair chance of accessing funding, not just those who are most used to the occasionally complex application processes.
Negatives
The decision to retain the fuel duty freeze sends the wrong signals about the future of transport. While scrapping the freeze would have been a cost to motorists, we will need a more ambitious set of signals and incentives to change behaviour and reward cleaner choices. Furthermore, fuel prices are already volatile and market changes from week to week often have a greater impact on fuel costs than relatively small changes in duty. The approximately £900m a year this costs HMT could have been reserved for developing EV infrastructure and accelerating the uptake of cleaner transport options. Tougher decisions than this will need to be made to reach net-zero and this is a worrying sign that the Government is reluctant to support the technologies and markets we need to give consumers better outcomes as we move towards 2050.
What was missing
There was no update on the funding that will be needed to secure fundamental changes to the building safety process. While Government has signalled its support for the measures recommended in the independent Hackitt review, industry needs more clarity on how serious the desire is to bring in the culture change and greater enforcement that has been promised. Manufacturers are busy working out their likely roles in the proposed new system, and this is a missed opportunity to reassure them that the actions they are taking will be supported. We have wider concerns that the monitoring and enforcement needed to secure significant changes in both building safety and energy performance are not being addressed. While £1bn was pledged for removal of 'unsafe' materials from existing buildings, this will do little to make sustainable changes for the future.
There was no funding specifically allocated for kickstarting electricity network investment. BEAMA is running a campaign aimed at securing finance for this infrastructure that is a key enabler for the move to net-zero.
There remains a lack of funding for retrofitting homes to improve indoor air quality, which impacts heavily on public health. Further measures are needed to improve ventilation provision in existing homes.
A rumoured significant fund for energy efficiency upgrades did not materialise. We hope to see this later in the year alongside measures on quality of installations.
We know the challenge of achieving net-zero by 2050 is significant. The Committee on Climate Change has noted that 29 million homes need to be retrofitted. According to the Institute for Public Policy Research £33bn of total spending across the economy will be needed each year up to 2050. This will rely on investments and coordinated policy across networks, low carbon heat, energy efficiency, flexibility and electrification of transport. So we will need more detail on direct Government spending and private finance in the energy strategies that have been promised later this year, which must also bring forward properly coordinated policy that tackles all parts of the energy system.
Members can read the full summary by clicking here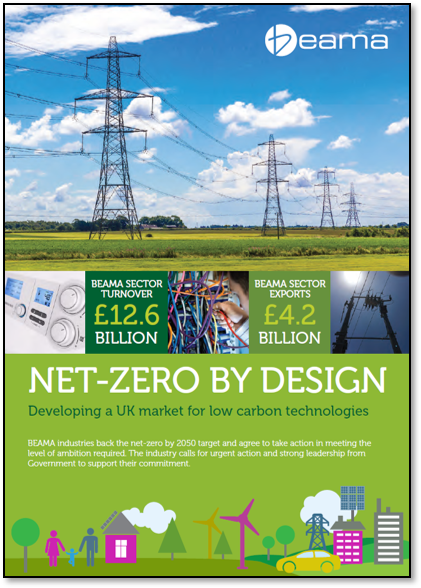 Notes