The rocky start to the UK's journey to meet its ambitious new heat pump targets with the introduction of the Green Home Grant has been widely reported in the media recently, and there is no denying at BEAMA we do see this as a missed opportunity. But there are options to use this as the basis for a long-term economic stimulus to support the market for low carbon heat and target the retrofit of UK homes – an essential step if we are to reach net-zero emissions in the UK by 2050. As we approach COP26 in the UK, here is a golden opportunity to demonstrate the UK's leadership in tackling climate change as heat in buildings is one of our biggest national challenges.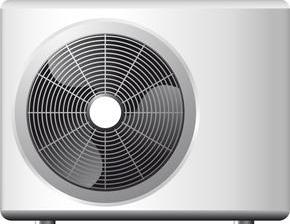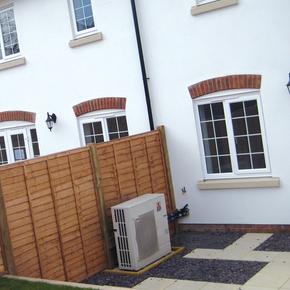 The UK Government has set a target to reach 600,000 heat pump installations a year by 2028, most of which will have to come from the retrofit of existing homes.
Government has announced that the Clean Heat Grant will run from 2022-2024 with a £4,000 up front grant for heat pump installations.
This is a positive step but almost certainly not sufficient to deliver the transformation to a heat pump dominated heating industry by the late 2020s. The positive effects of the Green Homes Grant voucher in stimulating consumer interest should now be built on as we accelerate heat pump installations. It is very unfortunate that the hastily introduced grant system has not been able to match this increased interest with timely delivery of sufficient vouchers. The decision by Government to prematurely scrap the scheme is not fully reflective of the potential for market take up.
The lessons learnt need to be acted upon now: BEAMA is proposing to work with Government and other stakeholders to put in place a long-term support mechanism for the decarbonisation of heat through the installation of heat pumps and other supporting measures.
The market needs a long-term economic stimulus. This will give homeowners time to prepare and plan for new installations, and ensure the manufacturing and installer community can ramp up production and training with the confidence of Government support. This future must include some ongoing Government subsidies, alongside increasing green private finance and innovative energy tariffs to reduce the overall heat pump ownership costs. All these approaches, plus a focus on skills and inward investment into the UK, are needed to establish a significant and sustainable low carbon heating industry.
UKERC and now the Environment Audit Committee has recommended heat pump support should extend to the late 2020s, and we fully agree. The Clean Heat Grant should extend beyond 2024 and we strongly believe this is the only way to ensure the ambition of the UK's net-zero targets can be met.
We know from the Climate Change Committee's Net-Zero report that product costs are not expected to fall significantly, at least to a level that will deem retrofit economically viable without incentive, and therefore a long-term market stimulus needs to be established to support such ambitious targets.
We should use the next 14 months before the start of the Clean Heat Grant to prepare more installers, promote a six-year plan to meet the 2028 target, and get homes Future Ready using BEAMA's checklist to ensure heat pumps operate at their most efficient and give householders the most benefit - you can download BEAMA's Future Ready Homes checklist here.
A clear market signal for low carbon heat alongside other regional programmes of investment to help tackle energy efficiency improvements in hard-to-treat low income households will dramatically improve the UK's chances of meeting its targets. Schemes like HUG (Housing Upgrade Grant) currently under development would also work well alongside a fixed longer term clean heat grant scheme.