The economics of energy efficiency and effective use of materials is throwing the spotlight on the eco-design of assemblies. BEAMA has updated two of its Guides to enable specifiers and manufacturers achieve a design that balances user requirements with the latest technologies in accordance with BS EN 61439-2 Ed. 2 and BS EN 61439-6 Ed. 1.
BEAMA Guide to Verification in accordance with BS EN 61439-2 Ed. 2: Power switchgear and controlgear (PSC) assemblies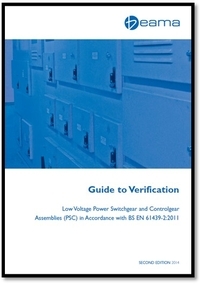 This Guide gives methods to confirm verification of a PSC Assembly and the information a specifier should provide to enable Switchboard Manufacturers to also verify that an assembly meets customer requirements in the most efficient and economical manner.
Where there are bespoke arrangements of standard designs, correct verification methods are detailed, for example:
A template outlining Specifier's responsibilities.
Explanations of both Design and Routine verification.
Testing, comparison and assessment verifications methods and their relationship.
A list of design verifications to be performed.
Thermal requirements, limits, formulae and worked examples.
The calculation of cable and busbar sizes for a range of temperature limits can be complex and lead to incorrect sizing of, either too large or too small, conductors. The BEAMA Guide offers clear and concise instructions on this subject with fully worked examples.
BEAMA Guide to Low Voltage Busbar Trunking Systems verified to BS EN 61439-6 Ed. 1.
This updated BEAMA Guide reflects the current standard which replaces BS EN 60439-2 as well as subjects now commonly considered but not included in the standard. Examples include: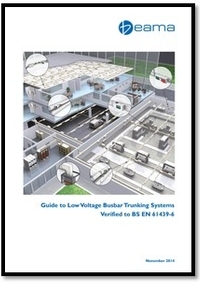 Within the Guide additional information has been included regarding use and application, technical specification as well as installation and site testing.