Green Energy Options (GEO)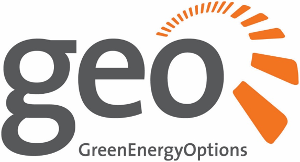 GEO designs and provides smart metering displays, home energy management systems and energy services and mobile applications that make energy engaging for the smart consumer. Our aim is to enable energy suppliers, meter manufacturers and distributors to strengthen their relationship with their customers. Our products & services work both prior to and after installing smart meters to enable the energy-efficient home.
Based in Cambridge, UK, Green Energy Options (GEO) has grown since its creation in 2006 to be one of the leading manufacturers of energy displays worldwide, with well over 1,000,000 displays supplied and an extensive network of commercial partnerships. GEO employs 40 direct staff and more than 250 people through sub-contracting and outsourcing arrangements and has seen significant growth through positioning the business as a design and technology leader.
What do we produce?
GEO designs and produces one of the widest ranges of energy information products & services in the industry, combining In-Home displays with online energy services and mobile applications. These solutions can work with existing electricity and gas meters as well as being integrated with smart meters from a wide range of manufacturers, home appliances, heating controls and temperature sensors.
What makes us different?
Engaging people is about making things simple, attractive and relevant. We have worked hard to understand the information that people need to manage their energy consumption and usage through extensive customer research backed up by quantitative and qualitative field trials. It is the way we present information that makes our products and services different.