Fundamentals Ltd
Unit 2 Hillmead Enterprise Park, Marshall Road, Swindon, Swindon, Wiltshire, UK, SN5 5FZ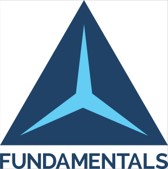 Fundamentals is a power systems technology specialist, delivering innovative solutions which improve the health and performance of the grid.
Based in the UK and Australia, we have built on our origins as an innovator in Automatic Voltage Regulation (AVR) products, together with our expertise in tapchangers and fault monitoring, to develop new products and services for better grid management.
We have also developed dedicated service teams to deliver problem-solving solutions for customers in all sectors of the electricity industry.
We work with a growing network of power technology experts and delivery partners in Europe, Asia Pacific and the Gulf.
We are engaged in developing new solutions for grids, as operators work towards a net zero future. These embrace artificial intelligence, machine learning, digital substations and new management systems, which we believe will increasingly be cloud-based and virtualised.
Fundamentals also provides ongoing support for a wide range of legacy tapchangers grid assets, through its wholly- owned Ferranti Tapchangers operation, with brands including AEI, GEC and English Electric.
Driven by our founding value of 'applying fundamental principles of engineering to solve problems', Fundamentals' first innovation, in the 1980s, was a game-changing electrical control circuit, which enabled the operation and balance of two power transformers in parallel. It was called the Transformer Automatic Paralleling Package (TAPP), and led directly to the company's formation in 1985 and our highly successful SuperTAPP family of Automatic Voltage Controllers (AVCs).