Eaton - Bussmann Series
Melton Road, Burton-on-the-Wolds, Loughborough, Leicestershire, LE12 5TH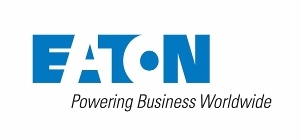 Eaton is the leading source of fusible circuit protection solutions in the global marketplace. Eaton's Bussmann series products are approved for use around the world and meet agency requirements and international standards: IEC, VDE, DIN, UL, CSA, BS and others.
The headquarters for Eaton's Bussmann series product line is located in Burton-on-the-Wolds, Leicestershire (UK) and is part of Eaton's Industrial Control and Protection EMEA division. Eaton manufactures over 50,000 Bussmann series part numbers, covering extensive fusible circuit protection solutions for a wide range of applications: residential, industrial, motor protection, power conversion and distribution.
Eaton has been a leading exponent in the design, development and manufacture of fuse links and their associated accessories for more than 100 years and has supplied fuse links to more than 90 countries worldwide.
Eaton's team of specialist Engineers and Field Applications Engineers plays a leading role in international standardisation of fuse links offering comprehensive advice on selection and applications.
With a continual commitment to meet our customers' needs with innovative high quality products with ISO 9001 'approval systems', Eaton is the supplier of choice for circuit protection solutions.