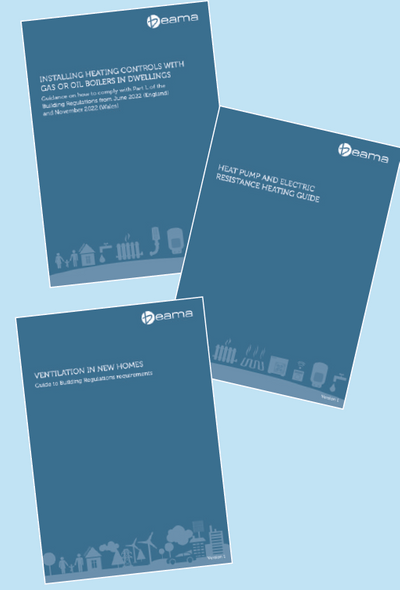 Building Regulations
New Building Regulation Requirements – Part L and F
With the new requirements coming into force in England 15th June, BEAMA have published a collection of guidance documents to help installers and contractors design and install gas and oil fired wet central heating installations, electric heating, and ventilation systems, in accordance with the new Building Regulations (Part L and F).
The guides include:
Ventilation in new and existing homes
Heat Pump and Electric Resistance Heating Guide
Installing Heating Controls with Gas or Oil Boilers in Dwellings
These changes are important steps for climate change mitigation and adaptation as well as improving the health and wellbeing of UK homes. At a time when customers are under increasing pressure from rising energy prices, improving the efficiency of heating systems in buildings is absolutely essential as we approach the next winter season.
You can view the guides here:
For more information and to download other BEAMA publication associated with this subject please download our Net Zero by Design report and series of white papers which set out steps to take today for the future proofing of housing for Net Zero and for the changes in fuel use that will take place close to 2050.