Net-Zero by Design- an industry commitment and view on the road to 2050
The BEAMA Senior Sector Council have set out their commitment to the Net Zero 2050 target. BEAMA Members are invited to attend a launch event for our Net-Zero by Design report, setting out industry's commitment to this target and view on how to ensure net-zero can be commercially viable for businesses and consumers.
BEAMA accepts the need for urgent action to reduce the devastating global effects of climate change. We have an important role in ensuring the emission reductions necessary and enhancing the supply chains needed to deliver on this. Here we are making a firm commitment to do so and work with Government to ensure strong leadership from industry and Government is achieved in developing robust long-term policy and regulation to support the market and drive investment.
This is the first time BEAMA industries have made such a commitment and we will use the event as opportunity to highlight key areas of work we are already delivering on to achieve the level of ambition necessary - including the future of electric heating, building regulations and electricity network investment planning.
If you are a BEAMA member and wish to attend the above event please email marketing@beama.org.uk for further information.
Follow us on….
LinkedIn on the account BEAMA Ltd and on Twitter on the account @BEAMAUK, with the hashtag #BEAMAnetzero to get the latest news.
Thank you to all our members and sponsors for supporting the launch of our Net-Zero by Design, to find out more information about the sponsoring companies please see below:

---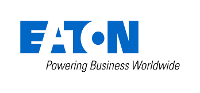 ---
---

---
---

---