Today (June 21st) marks Clean Air Day – a national awareness day to encourage the public to find out more about ambient and indoor air pollution and to share information with friends and colleagues to help make the air cleaner and healthier for everyone; both inside and outside the home.
BEAMA are supporting Clean Air Day in many ways. On social media, we ran a Thunderclap Campaign spreading a message on Indoor Air Quality with a social reach of over 150,000 people. We also created a Clean Air Day toolkit for our ventilation group members with infographics, GIFs and mini-infographics featuring key messaging on IAQ for them to share on their social media platforms. We've partnered with air monitoring company Airtopia and monitored over 20 Members of Parliament's offices to engage policy makers with the issue of indoor air quality.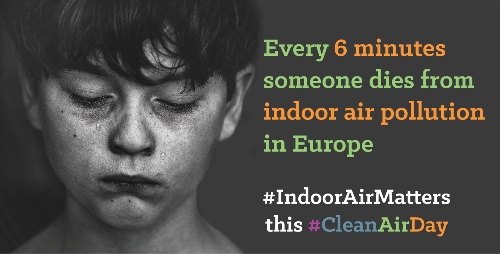 Poor indoor air quality, or indoor air pollution, occurs when there is a build up of pollutants in the home to the extent that it affects the occupant's health and comfort. Brits spend around 90% of our time indoors and approximately 16 hours a day in our homes. As homes are becoming more air tight due to higher energy efficiency standards, there is a greater chance that pollutants will accumulate and create a higher risk of indoor air pollution.
As an answer to the growing issue, BEAMA launched the My Health My Home campaign in 2014. My Health My Home is a consumer campaign which aims to raise public awareness of indoor air pollution, its health effects and what steps we can take to improve the air quality of our homes.
Adequate ventilation is a key factor in improving the air quality of UK homes and BEAMA recognises that for a change to happen, action on a higher level is needed. BEAMA sponsor the APPG for Healthy Homes and Buildings which is an all-party parliamentary group focusing on ways to make our indoor environments heathier.
Share our 'Every 6 minutes' graphic on social media and tweet us your support today @BEAMA_Htg because #IndoorAirMatters this #CleanAirDay.
Visit www.myhealthmyhome.com and www.indoorairpollution.co.uk to find out more about our campaign.