Danfoss Ltd
Ampthill Road, Bedford, MK42 9ER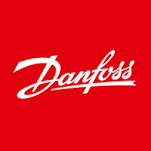 Danfoss is a leading manufacturer of world-class domestic and commercial heating controls. With factories in the UK and in Denmark, the company's extensive product range is supplied nationally through a network of stockists.
The company's product range includes radiator thermostats, programmers, timeswitches, programmable and non-programmable room thermostats, motorised valves, underfloor heating controls plus numerous controls for commercial applications - a complete solution to the majority of heating control needs.
Danfoss' highly trained national sales force offers customers professional advice on the application of its controls. The company also has product specialist teams, based in Bedford, providing in-depth technical and commercial support to customers.
As part of its commitment to improving the knowledge and profitability of its customers, Danfoss offers a programme of installer training courses, online training and CPD seminars, covering all aspects of domestic central heating techniques.
Established in 1933, Danfoss now employs more than 23,000 people globally and operates in over 50 countries. It is committed to energy efficiency and environmental protection and constantly strives to enhance product designs and production to satisfy these aims.
Using state-of-the-art technology throughout the Danfoss factories, high levels of quality are achieved and maintained. Danfoss is accredited to ISO 9001 – the international standard for Quality Management Systems which encompasses services as well as products.