Invitation to SMEs and start-ups to participate at this year's LCNI conference The International Centre, Telford, 16th and 17th of October 2018
New Dragons' Den Session
LCNI 2018 will see the launch of a Dragons' Den session for the SMEs exhibiting on the Innovation Hub. From the applicants, up to 6 SMEs will be selected to exhibit on the Innovation Hub and take part in the Dragons' Den event on the afternoon of the 17th October. The Dragons' Den session is one of the highlights of the 2018 LCNI Conference programme and will allow SMEs to pitch their project ideas to a panel of senior managers from the Gas and Electricity Networks who will judge the proposals. A seed fund of £10,000 has been put forward by Innovate UK and ENA's gas and electricity members for the winner or winners to further develop a full proposal for a Network Innovation Allowance (NIA) project.
A brief description of your project proposal will be required within your application and based on this, the event sponsors will choose the successful participants. The projects put forward should align with the set of priority cross-vector areas identified by the gas and electricity networks, please see below. Further information on these can be found at: Electricity - Gas
Gas and electricity innovation focus areas
Whole system planning & forecasting
Network resilience
Flexible networks
Communications
Power to gas
Community Energy
Once selected, we will then work with exhibitors to develop their Dragons' Den sales pitch.
Innovation Hub at LCNI Conference
In addition to taking part in the Dragons' Den session, successful applicants will be allocated a stand on the Innovation Hub, which is being sponsored by The Energy Innovation Centre, BEAMA, Energy Systems Catapult and Innovate UK. Companies will also receive one free pass to the Conference and Exhibition. The 2018 event will offer a unique opportunity for innovators: to raise their profile, develop relationships, gain insight into the needs of the UK's gas and electricity network operators and seek funding opportunities. The innovation showcase zone will provide a great position for SMEs to exhibit their innovative solutions for the industry at a major UK event.
---
Applications
Successful applicants will receive:
Opportunity to pitch their cross-vector project proposal at the Dragons' Den Session and win a £10,000 seed fund.
An LCNI Conference and Exhibitors pass.
A pod on the Innovation Hub (see additional information for details)
A one-page summary of their company and innovation in a brochure to be produced for the exhibition. Companies are required to upload suitable text with their application.
Networking support and personal introductions to network innovation teams
Online promotion by Innovate UK, BEAMA, ESC and EIC prior and during the event, via organisation websites and twitter.
Please note that a subsidised fee of £500 for the exhibition space is required from successful applicants. For companies that are accepted, the hire fee must be received before 10th September 2018.
To complete an application form to participate in the innovation hub and the dragons' den session click here. Closing date for applications is the 31st August 2018. Successful applicants will be informed by the 7th September 2018.
---
Additional Information
Eligibility Criteria

Your company should meet the SME criteria outlined in the table above.
Provide evidence (written) that your company is developing or is seeking to develop innovations aimed at gas and electricity network operators. You may operate in other sectors but feel your solution/ technology is applicable to the energy sector.
You are not already exhibiting with another organisation at the event.
You need to be a registered UK company.
If you do not fit the above criteria but still feel you have a strong case for inclusion in the innovation zone, please get in touch.
Background to the LCNI Conference
For those new to this part of the sector this is extremely important information to guide you:
LCNI is an event focussing specifically on the electricity and gas distribution network operators, and the respective transmission and system operator companies. For information on these companies and the scope of their role please see this recently updated Energy Network Association guide.
Network operators companies DO NOT:

own energy generation assets of any kind
buy or sell energy in any way, nor have a commercial relationship with energy users (with the exception of some industrial users for demand response)
Innovation Hub
Each pod on the Innovation Hub will include:
Cupboard space
Shelf for laptops and publications
Graphic area
Power
Company branding on the pod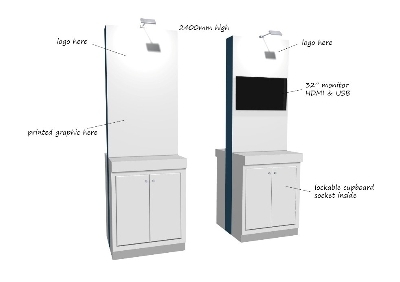 The design and layout of this year's stand will be available shortly.