Indoor air quality
RESEARCH AND EVIDENCE
Poor indoor air quality (IAQ), or indoor air pollution, is linked to a range of health conditions and is responsible for a significant loss of healthy life years, loss of life and disease burden and the knock-on costs to the NHS, and the wider economy, are considerable.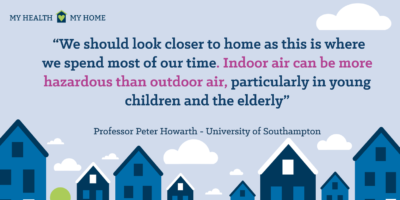 UK citizens spend around 90% of their time indoors and around 16 hours a day on average at home. This means that their potential risk of exposure is many times that of pollution outdoors, especially considering that indoor air can be many times more polluted than outdoor air.
Poor IAQ has been linked to allergy and asthma, lung cancer, chronic obstructive pulmonary disease, cardiovascular disease and more recently even investigated for its links to dementia.
The BEAMA Ventilation group established the 'My Health My Home' campaign to raise awareness of the problems arising from poor Indoor Air Quality and the resources on this page summarise the evidence.
---
UK POLICY
Delivering good indoor air quality in UK homes faces two major challenges: a lack of emphasis and knowledge as to the causes and impacts of poor ventilation rates in existing homes and poor-quality installations, which are plaguing their effectiveness.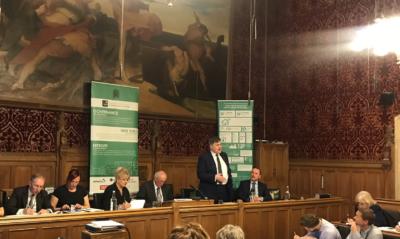 As successive UK Governments have worked hard to improve energy efficiency in UK homes, it has had the unintended consequence of sealing up homes and trapping in pollutants, as ventilation provision has not been concurrently improved.
BEAMA recognise that leadership for change must come from industry and where possible, industry should look to solve issues with ventilation. However, a policy framework needs to be put in place that supports this change. The BEAMA White Paper sets out such policy solutions that reflect the expert opinion of those who deliver ventilation to the UK public and are supported by leading academics and key opinion leaders.
The 2018 White Paper from the All Party Parliamentary Group for Healthy Homes and Buildings supports this position, as well as looking at the wider impacts of housing on the health of occupants.
---