Green Homes Grant scheme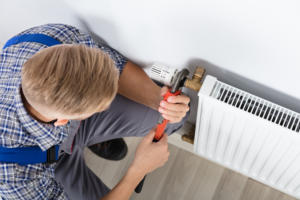 The Green Homes Grant scheme was announced by Government in August 2020 and is due to start in late September. The scheme provides householders with vouchers covering two thirds of the cost of certain energy saving measures.
Heating controls are included as a "secondary measure" under the scheme. This means they can only be funded if a "primary measure" is also part of the funding, and only to the maximum amount claimed for that primary measure.
Heating controls therefore qualify for funding when you also claim one of the following:
Insulation (loft, cavity wall, solid wall, flat roof or floor.) This is beneficial as controls will add further savings as well as making sure that your heating system is able to respond to the reduced heating needs from the insulation.
A heat pump (air source or ground source.) Controls will be needed as part of the heat pump installation anyway so this should be automatic.
Solar thermal. Some controls will be needed anyway to integrate solar thermal with your hot water system so will be included automatically. However, you could consider additional controls for your heating system to get more energy and carbon savings.
Final details on which heating controls you can get funding for is yet to be published by Government and we will provide full details here. From the initial details provided, the following are expected to be included:
Thermostatic Radiator Valves (TRVs)
Delayed start room thermostat (i.e. a function within a replacement room thermostat)
Smart heating controls (e.g. a smart room thermostat or smart TRVs)
Hot water tank thermostat
Zone controls (e.g. changes to system pipework or communicating TRVs)