Installers
The target of 2.5m installed heat pumps by 2030 set by the Climate Change Committee is focusing Government policy and stimulating many commercial organisations to prepare for sales growth. Such a demanding target requires an increased number of installers, and there is a steady stream of experienced heating professionals extending their valuable skills base to incorporate heat pump knowledge.
Obviously the basics of heating design and installation are an excellent start and heat pump manufacturers are offering a range of courses to learn the core principles of heat pump design principles. External conditions (air and ground temperatures and building heat loss calculations), unit sizing and operating conditions (existing heat system and necessary upgrades) all contribute to heat pump performance, and manufacturer training can build installer understanding and capability.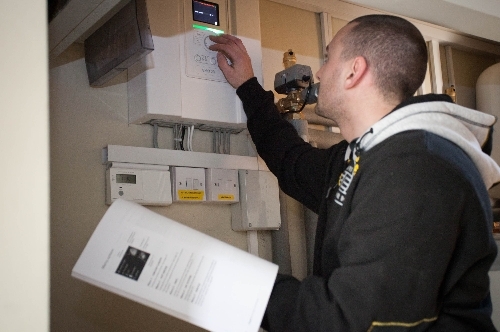 Once trained and familiar with heat pump design principles, installers will need to join the Microgeneration Certification Scheme www.microgenerationcertification.org. Installers will need entry qualifications or can join MCS via the Experienced Worker Route (EWR).
If you are installing heat pumps today and want to get into heat pumps, bear in mind that there are other common relationships with your boiler role e.g. understanding building regulation requirements, room by room heat loss calculations for accurate system design and familiarity with the Energy Label.