Green Homes Grant scheme
Green Homes Grant Scheme- Heat Pumps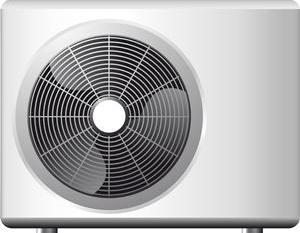 The Government's Green Home Grant Scheme started on 1st October 2020, enabling homeowners and social/private landlords in England to apply for vouchers worth up to two thirds of the cost of upgrading the energy efficiency of their home using certain approved measures. For most applicants the maximum contribution will be £5,000, but households on low incomes will be eligible for up to 100% funding, to a maximum of £10,000.
The available measures are split into 'primary' and 'secondary', and to qualify the voucher must be used to install at least one primary measure. The following low carbon heating primary measures are covered by the voucher:
Air source heat pump
Ground source heat pump
Hybrid heat pump
To have any of these low carbon options installed the property must have a minimum level of insulation, such as cavity or solid wall insulation and loft insulation (where applicable), to ensure the proper design and operation of the heating system in line with relevant standards, but it is feasible to have these installed as secondary measures.
If a hybrid system is installed, the heat pump element should be capable of providing most of the space heating demand for the property, and the fossil fuel element will also need to be new, although this cost will not be covered by the scheme .
For the installation of any of the low carbon measures the voucher will only be valid if the installer is both Trustmark and MCS accredited, to ensure only qualified professionals with appropriate credentials are employed.
It may be that the voucher will not cover the total cost of installing the low carbon heating system, but in some cases, it will be possible to combine the Green Homes Grant voucher with the Renewable Heat Incentive scheme. To do this, an application for the GHG voucher must first be made, and then when the voucher is redeemed, an application can be made for the Renewable Heat Incentive. If eligible, the Green homes Grant is then deducted from the RHI payments.
This grant scheme is only available for a very limited time – until 31st March 2021- and eligible installers are likely to be very busy, so to ensure they benefit householders will need to apply as soon as possible !
Related resources
https://www.gov.uk/guidance/apply-for-the-green-homes-grant-scheme
https://www.gov.uk/domestic-renewable-heat-incentive