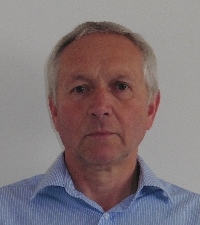 BEAMA are delighted to announce the recruitment of Geoff Kingston as our new technical manager for the Networks and Flexible Energy Systems Sectors within BEAMA. Geoff's appointment underlines BEAMA's commitment to providing knowledge and technical experience to the energy industry and to assist member companies in introducing solutions to help reduce the effects of climate change particularly in the area of electric vehicles and in home products. There has been a lot of early activity in this area and Geoff sees the challenge will be to move solutions into the mainstream.
Commenting on his new role Geoff said, "I am looking forward to the opportunity to assist with the introduction of new sustainable solutions to ensure best use is made of the move to renewable energy sources."
Geoff has worked for 35 years at Itron performing various technical functions within the metering industry most recently on the Smart meter programme. He has been active in national and international standards committees. BEAMA are pleased to have Geoff on board and are looking forward to him sharing his knowledge and technical experience within the sector to the industry and our members.