Developing Sustainable Operations at Drayton: Building a Smart Factory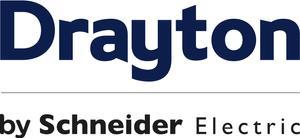 At Drayton, as part of our roadmap to becoming a Net Zero site by 2025, next month we'll enter Phase 1 of our smart factory installation in Plymouth, UK. Using Schneider Electric's EcoStruxure™ platform, we will transform our energy management and automation to allow real-time tracking and optimisation of energy usage across our site.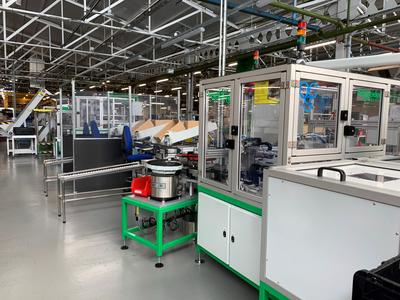 This project represents a huge step forward in reducing our carbon footprint and perfectly complements our switch to a 100% renewable energy provider at the start of 2019.
What is EcoStruxure™?
Schneider Electric, a leading provider of energy and building management systems, developed EcoStruxure™ to be a digital backbone that connects operation technology like factory machinery, with information technology that both collects and delivers performance data, and utilises smart solutions to optimise performance.
Drayton's path to a SMART factory
Complete our Carbon Survey energy efficiency audit – with these results the impact of EcoStruxure™ can be reliably monitored to assess our real-time energy savings.

Collection of available data from machinery and mapping of existing manufacturing and software solution.

Cost analysis and final approval

Installation of connected network of meters and loggers across all our site's electricity, gas and water sources.

Implementation of edge controls and software, including Wiser for heating, EcoStruxure™ PME for electrical power and Node-RED and Machine Advisor for factory machinery.

Installation of the integrated Andon alert system plus digital information boards to enhance employees' health and safety, a key element of our holistic approach to sustainability.

Integration of analytics and services including Resource Advisor, Power Advisor, and utility metering – this will perform checks on all devices every 5 minutes.

Completion of EcoStruxure™ commissioning with the support of Schneider Electric field experts.
Drayton's Project Manager for Sustainability, Debie Robinson, describes Drayton's latest project in our journey to more sustainable operations:
EcoStruxure™ is an innovative plug and play SMART system that will improve our manufacturing plant performance with real time data analytics.  By monitoring real-time consumption, we can identify peaks at equipment and plant level, which in turn will allow us to make adjustments for efficiency savings.
What are the benefits of a SMART factory solution like EcoStruxure™?
We anticipate savings of around 10%* in our electrical, gas and water consumption, a major step forward in our goal to become a Net Zero site by 2025.

Real-time data analytics means reactive energy efficiency optimisation, preventing wastage and saving money.
Allows preventative maintenance.
Enhances communication of system performance to employees and management teams via digitisation.
Optimisation of working conditions for staff, including heating, lighting, air conditioning and water.
Peaks in trends are easily identified and rectified
*Based on consumption savings achieved by implantation of EcoStruxure™ in a similar Schneider Electric site in Flint, UK.
Drayton and EcoStruxure™
We look forward to updating you with our experience of implementing and making best use of the EcoStruxure™ platform at our Plymouth site and the improvements to efficiency and monitoring this infrastructure will bring to our operations.
Read more about
Sustainability at Drayton