FIND A BEAMA UNDERFLOOR MEMBER
To view a full list if BEAMA underfloor members and the services they provide click here
Resource Library

Installer & Contract Builders
70% of 45-54 year olds aspire to have a home that is energy efficient and over a third aspire to have underfloor heating.*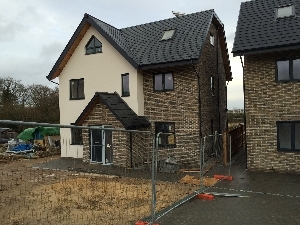 Underfloor heating offers a potential income stream and a USP to the building trade along with a way to enhance levels of customer satisfaction.
Despite the many benefits provided by underfloor heating, misconceptions still exist amongst plumbers, architects, and other influential parties. Out-of-date or just false opinions are causing some to be wary of UFH even when it's their customer's first choice. This can result in the loss of business or at the least, a disillusioned client. In truth, there are very few situations where UFH can't be easily installed and where it won't provide decades of service and wellbeing for users.
See the FAQs below or consult our growing range of guides for further information. The list of BEAMA Underfloor members shows the products and services they provide and all our manufacturers have further detailed information on their websites.
Installer FAQs
*Headline statistics are taken from independent research commissioned by PolyPipe and conducted by One Poll who surveyed 1020 UK-based respondents who have purchased a home in the last three years or will be looking to buy in the next 24 months.